Mapping runshow for
Off-White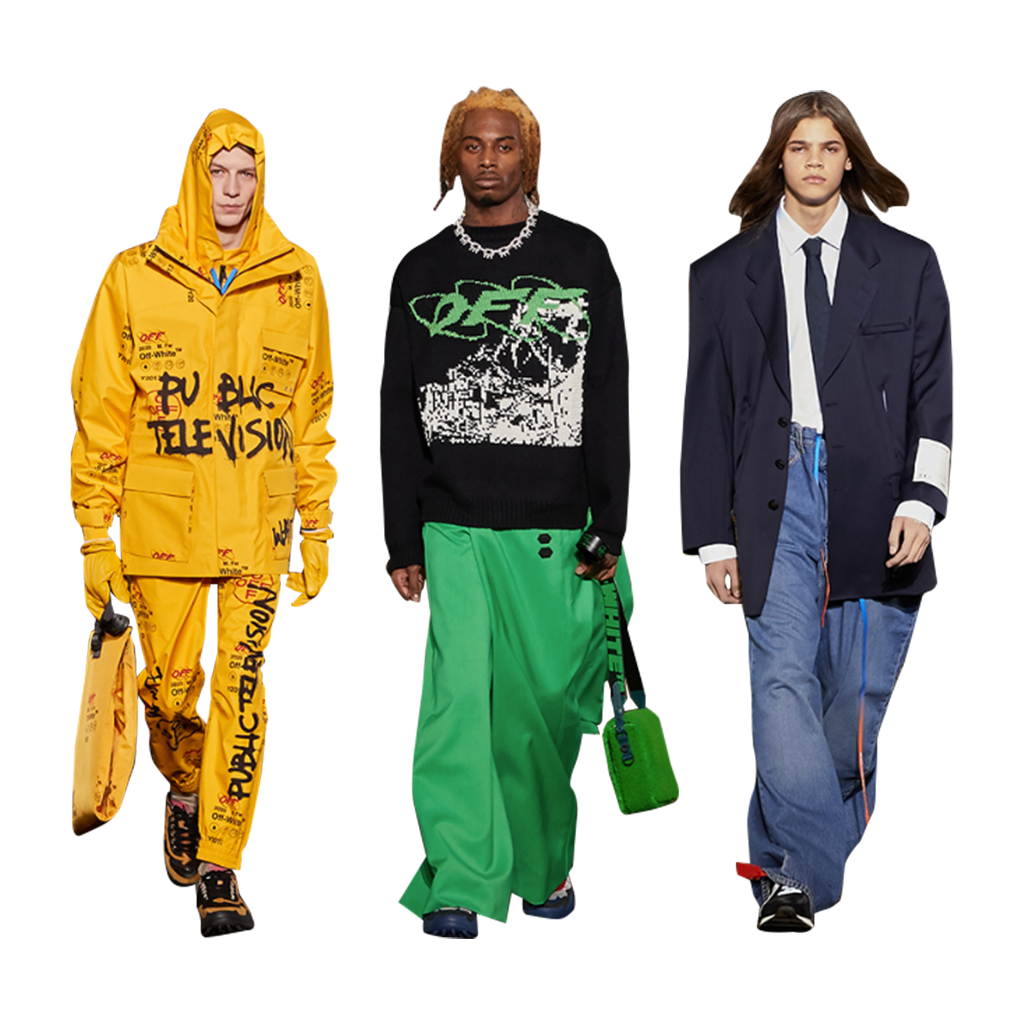 During a one-week-long workshop, we had to create a fashion show for a drawn brand : Off-White. We had to use mapping video technology. We used Millumin to project the videos, After Effect and TouchDesigner to create the visuals and Premier to adjust the visuals to the sound.
We chose to work with the Men Fall-Winter 2019 collection. This fashion collection is all about mixing street casual wear and work wear. Virgil Abloh is making a connection between his childhood and the adult world. Because of this social mix and Off-White's Graphic Design, we have chosen to perform in an upside-down airport set. Indeed, workers and casuals meet at the airport. The perspective of the set is exaggerated to create an illusion of depth.
Models come to the set by the elevators. As they arrive at the proscenium, they are mapped on the whole set so the public can see it better.
The concrete texture on the Mock-Up has been made with acrylic paint, flour and plaster.